Yesterday we talked about Harry Potter book 8 (so. freaking. excited.)! So today I thought we'd continue the Harry Potter love with a fairytale fashions for the little ones. Take a look at these Harry Potter bibs from LullaBabywear!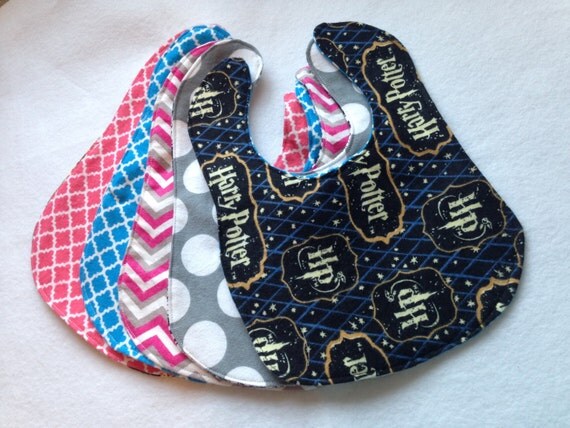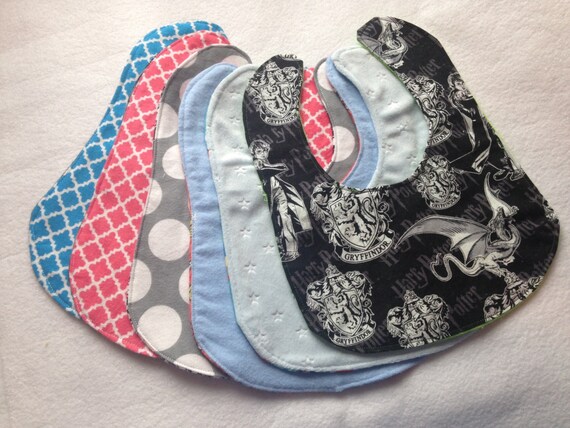 The top one is my favorite, but I think the Gryffindor one is pretty cute too! I don't have kids myself, but I love shopping for them. They always have the cutest miniature sized things
It's definitely one of my favorite things about being an aunt. If you want to see a picture of my adorable nephew check out this fairytale fashions post on Where the Wild Things Are hats.
My sister-in-law is actually the owner/operator of LullaBabywear and she was kind enough to offer us a coupon code if you feel like doing some shopping! For 10% off a purchase of $15 or more, just use the code "about2read" at checkout.